Main content
Annual Rothschild Lecture to Feature Dr. Rachel Kranson on "Religious Misconceptions: American Jews, the First Amendment, and the Politics of Abortion"
---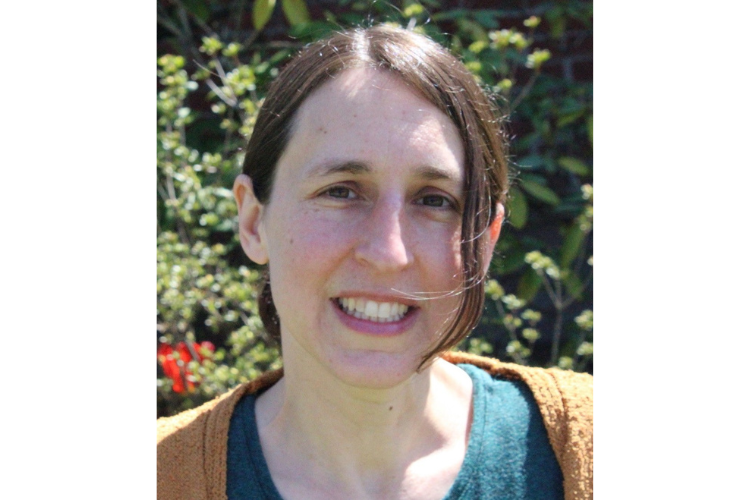 The Tam Institute for Jewish Studies (TIJS) at Emory University will feature Prof. Rachel Kranson of the University of Pittsburgh as the speaker for this year's Rothschild Lecture. The lecture, to take place on Thursday, November 9th at 7:00pm, will address the topic: "Religious Misconceptions: American Jews, the First Amendment, and the Politics of Abortion." This free, on-campus event will be held in Mathematics & Science Center Room E208 (400 Dowman Dr, Atlanta, GA 30307). Advanced registration is requested, which you may complete here: tinyurl.com/emoryrothschildlecture.
Liberal, religious Jews strongly advocated for legal abortion access between the 1970s and the turn of the twenty-first century. Why did they do so, and on what grounds? Join Dr. Kranson as she shares from her ongoing research. In this talk, Kranson will uncover the history of the American Jewish lawyers and activists who advocated for abortion access to be protected by First Amendment guarantees. Their work has become even more important as the US enters a post-Roe era, and experts are looking for new legal avenues through which to protect reproductive freedom.
Dr. Rachel Kranson is an Associate Professor of Religious Studies and Director of Jewish Studies at the University of Pittsburgh. She is the author of Ambivalent Embrace: Jewish Upward Mobility in Postwar America (University of North Carolina Press, 2017) and co-editor of A Jewish Feminine Mystique: Jewish Women in Postwar America (Rutgers University Press, 2010). Her current research focuses on American Jews and the politics of abortion.
The Rothschild Lecture was established in 2007 to honor the late Rabbi Jacob M. Rothschild (1911-1973), the spiritual leader of Atlanta's Hebrew Benevolent Congregation ("The Temple"), and a voice for social change in the city and throughout the South. Each year a guest scholar memorializes Rothschild with a lecture on a topic relevant to his life and work, such as Jewish ethics, Jewish social movements, modern Judaism, or southern Jewish history.
Contact TIJS Communications Coordinator, Brent Buckley, with any questions at brent.buckley@emory.edu.
Co-sponsored by: Emory University's Center for Ethics, Center for the Study of Law and Religion, Center for Women, Departments of History, Political Science, Religion, and Women, Gender, and Sexuality Studies, Fox Center for Humanistic Inquiry, Hightower Fund, and Office of Spiritual and Religious Life - Jewish Chaplaincy.
 Published 9/12/23