Main content
2022 Tenenbaum Lecture Features Dr. Hava Tirosh-Samuelson on "Judaism and Climate Change: Environmental Ethics and Social Activism"
---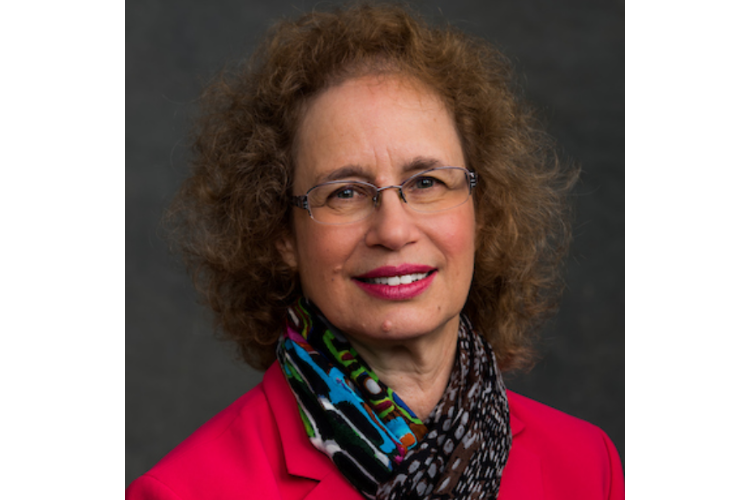 The Tam Institute for Jewish Studies at Emory University featured Prof. Hava Tirosh-Samuelson of Arizona State University as the speaker for the 2022 Tenenbaum Family Lecture in Judaic Studies. The lecture, which took place on Monday, Mar. 21 at 7:30pm, addressed the topic: "Judaism and Climate Change: Environmental Ethics and Social Activism." 
Drawing on Tirosh-Samuelson's broader work on the intersection of Judaism and ecology, the lecture presented climate change as the most significant challenge to the future of humanity and other life forms on Earth.  It explored how, along with other world religions, Judaism has recognized the challenges posed by climate change and has inspired its own forms of religious environmentalism.  The lecture identified the principles that guide Jewish environmental ethics and the characteristics of Jewish environmental activism.  Special attention was paid to the relationship between religious and secular dimensions of Jewish climate advocacy that links ecological justice to social justice. 
Prof. Tirosh-Samuelson is Regents Professor, Irving and Miriam Lowe Professor of Modern Judaism, Professor of History, and the Director of Jewish Studies at Arizona State University in Tempe, AZ.   She holds a Ph.D. in Jewish Philosophy and Mysticism from the Hebrew University of Jerusalem and her scholarship focuses on a wide array of topics including philosophy and mysticism in premodern Judaism; the interaction between Judaism, Christianity, and Islam in the Middle Ages; feminist philosophy; Judaism and ecology; bioethics; and religion and science. Tirosh-Samuelson is especially committed to understanding the complimentary relationship between science and religion from an historical perspective. She is the author of over 50 articles and book chapters and three scholarly monographs including, most recently, Religion and Environment: The Case of Judaism (2020).
The Tenenbaum Family Lecture in Judaic Studies salutes the family of the late Meyer W. Tenenbaum '31C-'32L of Savannah, Georgia. Tenenbaum, a native of Poland, arrived in the United States at the age of thirteen knowing no English, and graduated from the Emory School of Law eleven years later. He went on to head Chatham Steel Corporation, now a major steel service center with headquarters in Savannah.
The lectureship was established in 1997 by Meyer's son, Samuel Tenenbaum '65C, and honors the entire Tenenbaum family and its ethos of citizenship and public service, which is expressed through its support of religious, educational, social service, and arts institutions across the United States.
Emory's Tam Institute for Jewish Studies (TIJS) is one of the leading research and teaching institutions for Jewish Studies in the U.S. South. Bringing together scholars and students from different departments and programs, it awards an undergraduate major and minor in Emory College of Arts and Sciences and provides support for doctoral-level work. In addition to the Tenenbaum Lecture, the Institute also sponsors the annual Rabbi Jacob M. Rothschild Memorial Lecture and many other events designed to share the insights of Jewish Studies with a broad public audience.
Co-sponsored by: Emory University's Center for Ethics, Climate@Emory Initiative, Departments of Environmental Studies and Religion, Fox Center for Humanistic Inquiry, Hightower Fund, Office of Spiritual and Religious Life, and Office of Sustainability Initiatives
To learn more about TIJS or to make a donation supporting our activities, please visit the website at www.js.emory.edu.
Watch the March 21st Tenenbaum Lecture here: https://www.youtube.com/watch?v=uO1ZeEMcymM