Main content
2023 Tenenbaum Lecture Features Dr. Ayala Fader on "Hidden Heretics: Jewish Doubt in the Digital Age"
---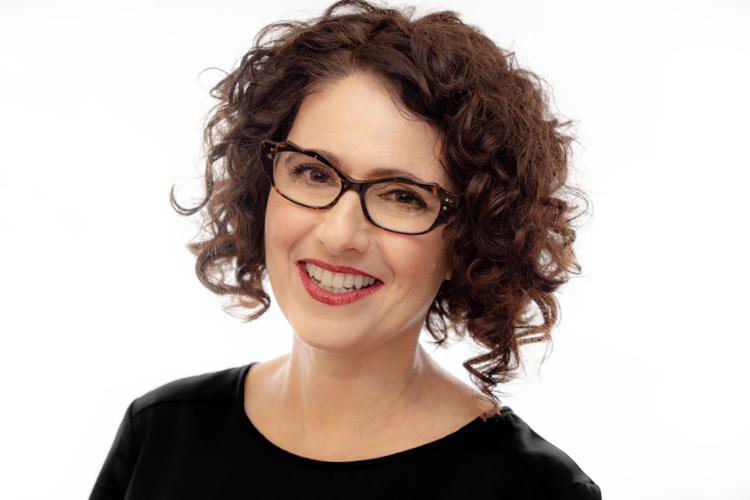 On March 16, 2023 the Tam Institute for Jewish Studies (TIJS) featured Prof. Ayala Fader of Fordham University as the speaker for the 2023 Tenenbaum Lecture, which addressed the topic "Hidden Heretics: Jewish Doubt in the Digital Age."
Fader asked, "What would you do if you questioned your religious faith, but revealing your doubts would cause you to lose your family and the only way of life you had ever known?" This talk explored the heart-wrenching dilemmas of married ultra-Orthodox Jewish men and women in New York who secretly explore the outside world, in person and online, in English and Yiddish, while remaining within their communities to protect those they love.
Dr. Fader is professor of anthropology at Fordham University. Her areas of research include the anthropology of Jews, law, ethnographic methods, and language and social justice. Fader received her PhD in Anthropology from New York University. She is the cofounder of the long-running Seminar on Jewish Orthodoxies at Fordham's Jewish Studies Program, and she was recently elected fellow at the American Academy for Jewish Research. She is also the founder of the Demystifying Language Project, which works to make linguistic anthropology a social justice resource for public high schools.  Her recent book, Hidden Heretics: Jewish Doubt in the Digital Age was published in 2020 by Princeton University Press.
This year marked the 26th Tenenbaum Family Lecture in Judaic Studies, which salutes the family of the late Meyer W. Tenenbaum '31C-'32L of Savannah, Georgia. Tenenbaum, a native of Poland, arrived in the United States at the age of thirteen knowing no English, and graduated from the Emory School of Law eleven years later. He went on to head Chatham Steel Corporation, now a major steel service center with headquarters in Savannah.
The lectureship was established in 1997 by Meyer's son, Samuel Tenenbaum '65C, and honors the entire Tenenbaum family and its ethos of citizenship and public service, which is expressed through its support of religious, educational, social service, and arts institutions across the United States.
Emory's Tam Institute for Jewish Studies is one of the leading research and teaching institutions for Jewish Studies in the Southern United States. Bringing together scholars and students from different departments and programs, it awards an undergraduate major and minor in Emory College of Arts and Sciences and provides support for doctoral-level work. In addition to the Tenenbaum Lecture, the Institute also sponsors the annual Rabbi Jacob M. Rothschild Memorial Lecture and many other events designed to share the insights of research in Jewish Studies with a broad public audience.
Co-sponsored by: Emory University's Candler School of Theology, Center for Ethics, Departments of Anthropology, German Studies, and Religion, Graduate Division of Religion, Fox Center for Humanistic Inquiry, Hightower Fund, and Office of Spiritual and Religious Life.
Watch the March 16th Tenenbaum Lecture here: https://www.youtube.com/watch?v=ldGVI0QivU8&ab_channel=TamInstituteforJewishStudies