Main content
Francisco's Exhibit Opens in Galicia Jewish Museum
---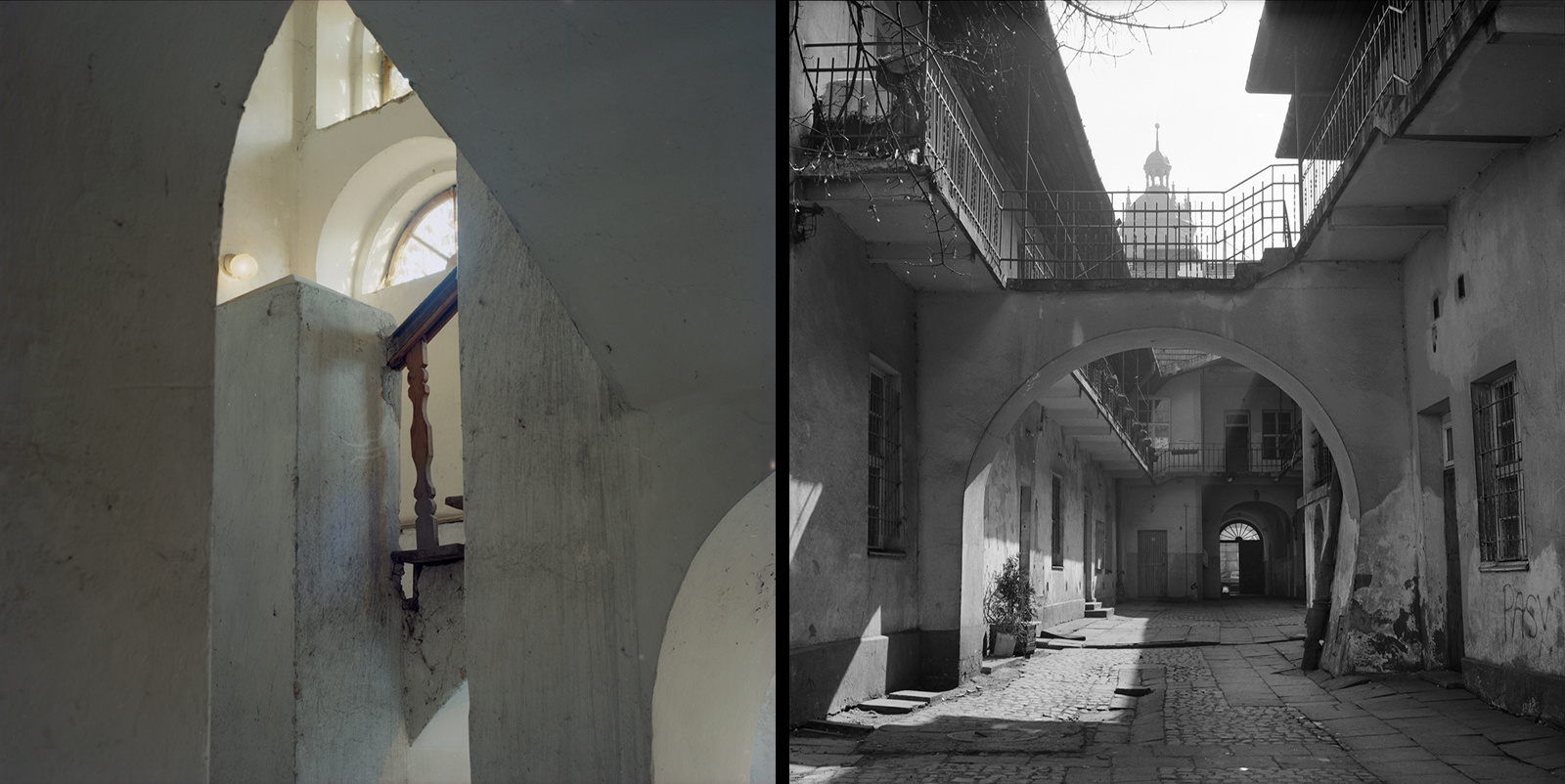 In February 2020 a new exhibit space called the Fendler Gallery opened at the Galicia Jewish Museum in Kraków, Poland featuring the work of TIJS affiliated faculty member Jason Francisco. The exhibition is entitled "Everything and Nothing / Wszystko i Nic. Kazimierz 1999/2014" and combines photographs made over a fifteen year period in Kraków's historic Jewish quarter, Kazimierz, examining its transformations and the contradictory responses these transformations yield. Professor Francisco is an associate professor in the Department of Film & Media Studies whose photographic and textual work explores the aftermath of the Holocaust in Eastern Europe.
Professor Francisco is also a longtime contributor to the museum via permanent exhibitions, curatorial projects, lectures, and more. The new space, which also houses a bookshop, is named for the Fendlers, a Jewish family who owned the building prior to World War II. Salomon Fendler, a merchant, lived in the building with his wife and children. Blueprints also showed plans for multiple businesses within the space, including a bakery and a warehouse. After the Kraków ghetto was established all Jewish residents within the building were expelled and the fate of the Fendler family remains uncertain. According to the museum, the exhibition space "commemorates the history of this place and makes a connection to its Jewish roots by opening a bookshop with publications in different languages on Jewish culture and history, along with a space that will present exhibitions with Jewish themes."
Professor Francisco describes the project:
On a cold afternoon in March 1999, on my first visit to Kraków, I set up my tripod on the corner of Bożego Ciała and Meisela Streets in the Kazimierz district, in front of an antique shop called "Wszystko i Nic," "Everything and Nothing."  I suppose I could say I was looking for both of those things:  for Jewish traces as shreds of my people's survival, and for Jewish tracelessness as confirmation of the truth of annihilation.  That the Jewish should persist as both trace and tracelessness, as both clearly recognizable and profoundly mixed with ambivalence and suggestion is, from one point of view, a problem of doubt.  From another it is precisely an indication of a people's strength in history and in the human heart.