Main content
Alumna Leads Field in Disability Advocacy
---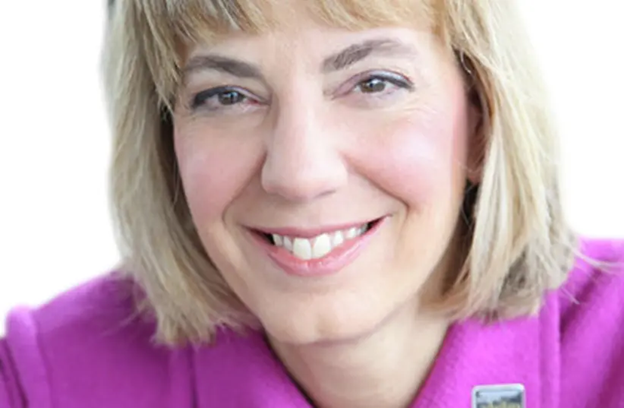 Last month, February, was Jewish Disability Awareness, Acceptance, and Inclusion Month (JDAIM), a special time for Jennifer Laszlo Mizrahi and the nonprofit she runs, RespectAbility, which works with employers, elected officials, educators, faith-based organizations, entertainment, and more to advocate for access and advancement opportunities for people with disabilities. Mizrahi is also an Emory graduate—she received a BA in Jewish Studies and International Relations in 1986. During her time as an undergraduate, she experienced barriers to her learning due to her dyslexia.
"What did not exist when I was in college was spell check," she says. "Just getting a paper turned in was incredibly challenging for me at Emory. I taught Hebrew school at one of the local Atlanta synagogues, and that money enabled me to pay other people to type my papers. I would handwrite them with lots of spelling mistakes and then somebody would come along and type them without the spelling mistakes."
Mizrahi's disability also shaped her career choices, pushing her away from the rabbinate when she had difficulty learning and reading in Hebrew with her dyslexia. And while her time at Emory was not without challenges (including a year in a wheelchair due to a car accident), she feels her undergraduate experience was well worth it. Hailing from Durham, North Carolina, Mizrahi was thrilled to be able to study in the South as a Southern Jew.
"I visited Emory and stayed in a dorm overnight. What I got was a sense of collaboration and cheerleading for each other that I didn't see at the Ivies," she said, adding, "everything about Emory was about people celebrating other people's success in a warm nurturing environment." In addition to her studies, Mizrahi was also active in Hillel, wrote for the student newspaper, and played multiple sports. Of her choice of major, she says, "I am so happy that I got a degree in Judaic Studies because the professors were wonderful, and they challenged me to try and be an original thinker, to be able to do critical analysis and to be able to communicate about that well. And it's a topic I'm very passionate about, so it really was fun."
Mizrahi had a varied career even before founding RespectAbility. Immediately out of college she worked on Capitol Hill as an intern for Rep. John Lewis during his first term in office. She continued to be involved in politics, working with Gerry Sikorski on Israel and Soviet Jewry-related issues, Campaigns & Elections magazine, and even starting her own strategic communications company. In 2002 she created the Israel Project, a nonprofit dedicated to Israel education and advocacy, and spent ten years as its president. Due to the long hours the job required, she left to prioritize being a mom to her child with multiple disabilities.
However, Mizrahi encountered further obstacles when she tried to pass on the importance of Jewish identity to her children. She found that Jewish day schools, camps, and other organizations would not serve her child with multiple disabilities. "Diversity, equity, and inclusion is incredibly important area for all Jewish life. It is incredibly important to make sure that our Jewish tent is welcoming, respectful, and inclusive of Jews of Color, people from interfaith families, immigrants, and people with disabilities," she says. Through connecting with other families facing similar barriers to participating in Jewish life, RespectAbility was born.
Mizrahi says that while bringing accessibility, representation, and opportunities to people with disabilities in the Jewish community is still a significant component of the organization's work, the focus has expanded to include outreach to other faith groups, corporations, film, television, government, and more. Perhaps the organization's biggest area of growth is in Hollywood—RespectAbility is currently working with media giants such as Disney and Netflix.
Mizrahi says the pandemic has unexpectedly created opportunities for accessibility via virtual events, which the organization plans to continue even after the pandemic recedes. Not only can attendees from all over the country attend RespectAbility's countless free events and webinars, but many online platforms also provide free live captioning, a boon for millions of Deaf and hard of hearing Americans. The popularity of the nonprofit's annual July conference has also exploded—what used to be an in-person event with around 250 people garnered 28,000 viewers over the course of a five-day series of Zoom events.
Though the course of Mizrahi's career has evolved, it is no accident that her Jewish Studies degree led her to where she is today. Referring to a memorable course, she says, "I took a class on Jewish artists, like Modigliani and Soutine, and the idea that Judaism could be creative expression was eye-opening. How practical is that to running a non-profit? It gives you the why. It gives you the soul. And that's something you can take with you your whole life."
Click here to learn more about RespectAbility. Other educational resources Mizrahi recommends include the documentary Crip Camp on Netflix, and the ReelAbilities Film Festival, also online.
Do you know of an Emory alum with a great story? Let us know by emailing jewishstudies@emory.edu. 
Published 3/10/2021