Main content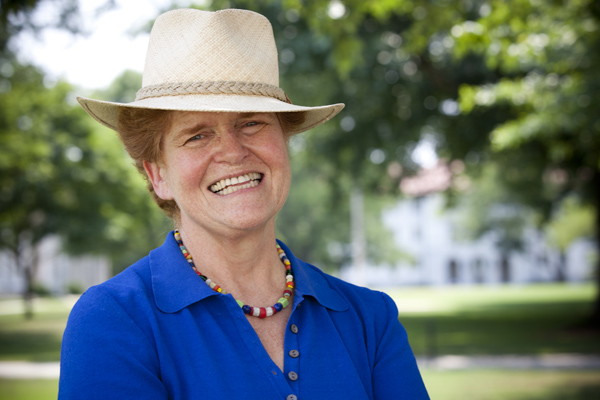 Congratulations to TIJS professor Dr. Deborah Lipstadt, winner of the 2019 National Jewish Book Award in the category of "Education and Jewish Identity" for her book
Antisemitism: Here and Now.
The National Jewish Book Awards, part of the Jewish Book Council, is the longest-running North American awards program of its kind and is recognized as the most prestigious. The Awards are intended to recognize authors, and encourage reading, of outstanding English-language books of Jewish interest.
Antisemitism: Here and Now was written in the aftermath of the "Unite the Right" rally in Charlottesville, Virginia and published shortly after the Tree of Life synagogue shooting in Pittsburgh. Written as a series of letters between herself and two composite characters, a Jewish undergraduate and a non-Jewish professor, Lipstadt examines antisemitism on both ends of the political spectrum.
National Jewish Book Award judges write that she "mas­ter­ful­ly weaves the most burn­ing ques­tions of our time through her cor­re­spon­dence with two fic­tion­al thought part­ners" to analyze issues of Jewish identity in relation to hate and one's own agency in combating antisemitism. The judges commended Lipstadt's "depiction of the struggle to locate one's sense of agency amid such desta­bi­liz­ing times and with­in today's increas­ing­ly messy nar­ra­tive of Jew­ish life and the ideas and peo­ple who threat­en it." The judges also note that her analysis "[forces] read­ers to con­sid­er their Jew­ish­ness in rela­tion to exter­nal­ly imposed per­cep­tions, vic­tim­hood and oth­er­ing, as well as con­sid­er the place of Israel in the larg­er scheme of anti­semitism."
This is Professor Lipstadt's second National Jewish Book Award. She was first honored for her book His­to­ry on Tri­al: My Day in Court with David Irv­ing, which recounted her courtroom battle with David Irving, a Holocaust denier who sued her for libel in the British court system.