Main content
Students put ethical issue on trial in unusual final project
---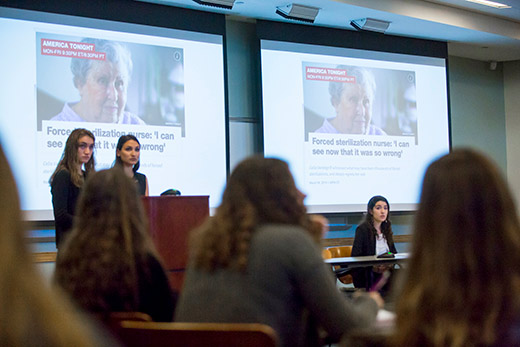 "There are some questions about which we are so sure of the answer that anything that makes us question that certainty is both surprising and revelatory.
This is what Jonathan Crane, associate professor of medicine and religion, wanted to happen when he challenged the students in his course "Nazi Medicine on Trial" to confront, and even defend, ideas that society has come to accept as abhorrent. 
Taught for the first time this semester, the innovative, interdisciplinary course investigated the medical and experimental practices of Nazis before and during WWII, as well as the Nuremberg Medical Trial of 1946-1947.  Instead of concluding the class with a typical final research project, Crane tasked his students — a mix of undergraduates from a variety of years and majors — with putting an experiment on trial."