Main content
2018 Tenenbaum Lecture draws a full house
---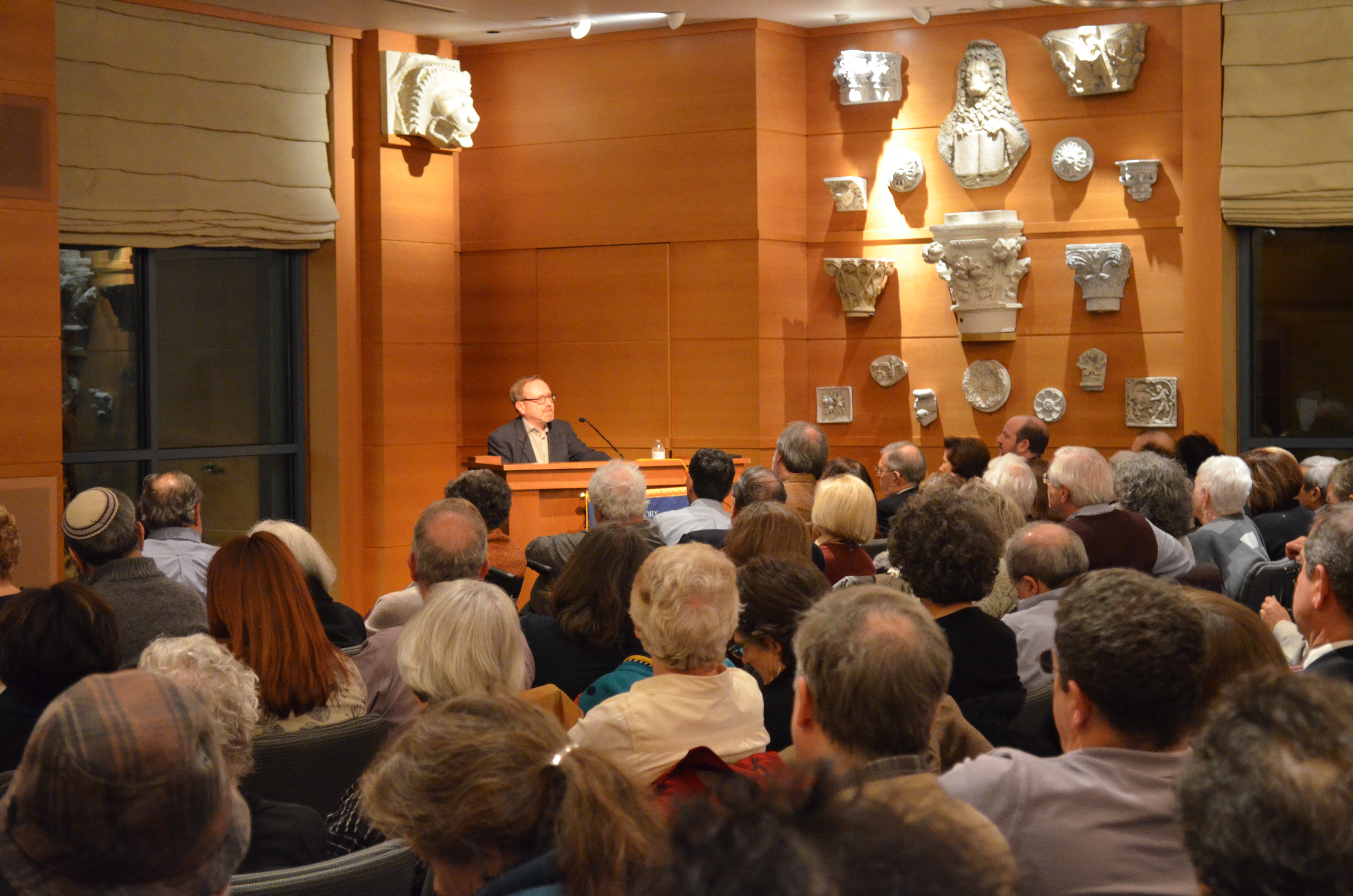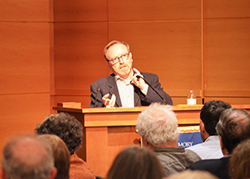 On Monday, February 12, 2018 Professor Aron Rodrigue of Stanford University delivered his lecture, "The Making and Unmaking of Sephardi Jewry: The Ottoman Years," to a packed crowd at the Michael C. Carlos Museum. The lecture, which took place as part of the 22nd Annual Tenenbaum Family Lecture Series, drew over 200 members of the Emory and Atlanta communities. Prof. Rodrigue's lecture explored the Jewish community in the Ottoman Empire from the late nineteenth century through the mid twentieth century, tracing the roles that international politics, globalization, modernism, and language played in the evolution of Ottoman Sephardic Jewry.
At the end of the hour-long lecture, audience members got a chance to ask Prof. Rodrigue questions pertaining to his lecture and his field of study. Questions ranged from inquiries about the role and longevity of Judeo-Spanish in Sephardic Jewish communities to the experiences of assimilation and cultural identity in the past and today.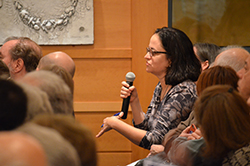 Aron Rodrigue visited Emory from Stanford University, where he is the Daniel E. Koshland Professor of Jewish Culture and History. He specializes in the history and culture of Sephardi Jewries. His latest book, A Jewish Voice from Ottoman Salonica: The Ladino Memoir of Sa'adi Besalel a-Levi (edited with Sarah Abrevaya Stein; translation, transliteration, and glossary by Isaac Jerusalmi, 2012), presents for the first time the complete text of the earliest known Ladino-language memoir, transliterated from the original script, translated into English, and introduced and explicated by the editors. The book brings to life the daily experiences of a Jew in the Ottoman Empire at a time of radical change.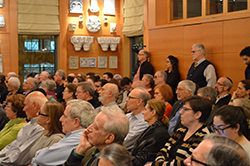 Held annually, the Tenenbaum Family Lectureship in Judaic Studies salutes the family of the late Meyer W. Tenenbaum '31C-'32L of Savannah, Georgia. Tenenbaum, a native of Poland, arrived in the United States at the age of thirteen knowing no English, and graduated from the Emory School of Law eleven years later. He went on to head Chatham Steel Corporation, now a major steel service center with headquarters in Savannah.
The lectureship was established in 1997 by Meyer's son, Samuel Tenenbaum '65C, and honors the entire Tenenbaum family and its ethos of citizenship and public service, which is expressed through its support of religious, educational, social service, and arts institutions across the United States.
This year's lecture is available to view below.