Main content
Bea Conti
---
Bea Conti, C'19, a double major in History and English, received a summer grant from the Jeffrey A. Evans Fund to support archival research in Jerusalem and England to research the Sassoon family and their role within British imperialism and the opium trade.
ISRAEL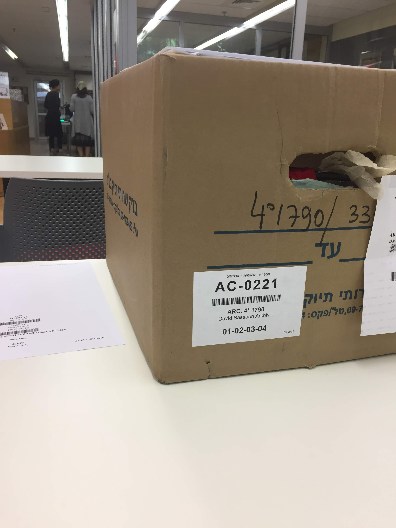 Ms. Conti's first two weeks of research were conducted in the David Sassoon Archive at the National Library of Israel in Jerusalem. The archive was created in 1970, yet, even with the Sassoon family's importance to the history of Jewish engagement with capitalism, their prominent place in commerce in the 19th century, and their lasting legacy, few researchers have delved into the archive. For that reason, the archive remains mostly unorganized within large file boxes. While researching, Ms. Conti came across a variety of items: hair tied with ribbon from 1842, a Duchess asking for "China-man dogs," and letters from the Prince of Wales. The scope of the archive falls from the 1840s until the 1970s, and the languages include Hebrew, Arabic, Judeo-Arabic, English, and French.
The Sassoon family were prominent Baghdadi Jewish merchants during the nineteenth century who, in 1830, moved from Iraq to Bombay, India to escape persecution. There, they created a commodities empire selling anything from Opium to Cotton, working closely with the British Empire as they worked in port cities around the world. The family went from essential outsiders to insiders in just a few decades, eventually gaining peerage in England and marrying into the Rothschild family.
ENGLAND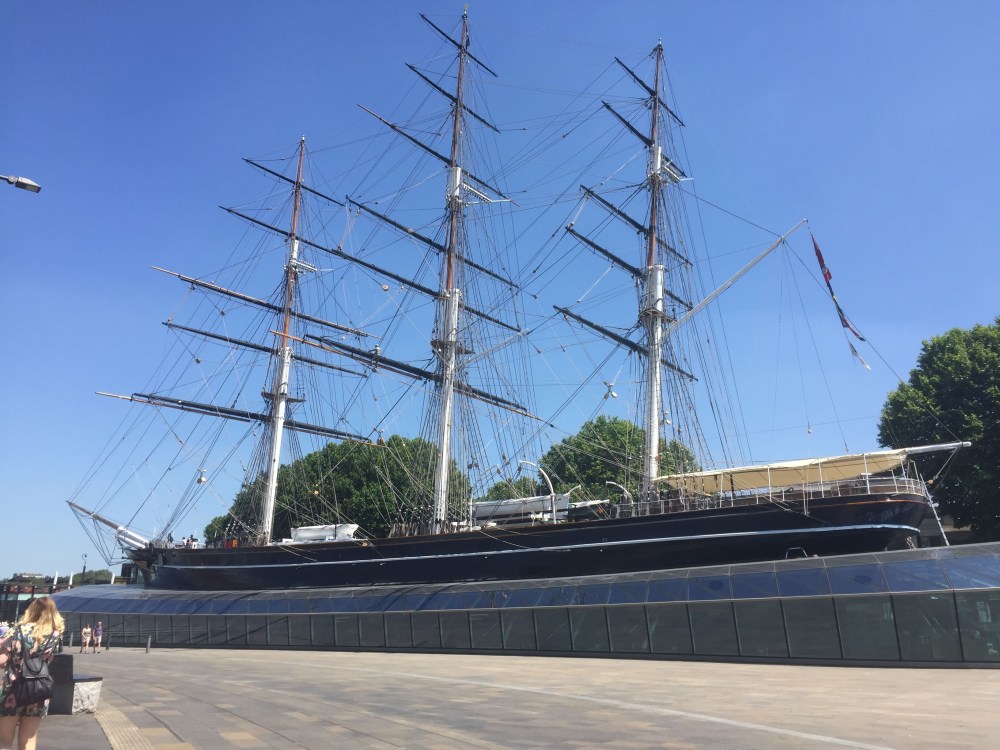 For the last six weeks of research, Ms. Conti headed to London to access the India Office Records and files from the East India Trading Company at the British Library. This research assisted her in situating the Sassoon family into the bigger picture of commodity trades for the British Empire during the nineteenth century. She also delved into reading newspapers and periodicals of the time, from The Jewish Chronicle to Homeward Mail from India, China and the East.
However, one of her favorite "archives" was visiting the Cutty Sark in Greenwich, England. The Cutty Sark is a famous tea clipper built on the Thames in 1869, and it is the same style of ship that would have been used by the Sassoons while shipping their goods between China, India, and England. Ms. Conti walked on the ship, viewed the storage area, and saw how tea and other goods went from East to West during the nineteenth century.