Main content
2021 Rothschild Lecture Features Dahlia Lithwick on Ruth Bader Ginsburg Through a Jewish Lens
---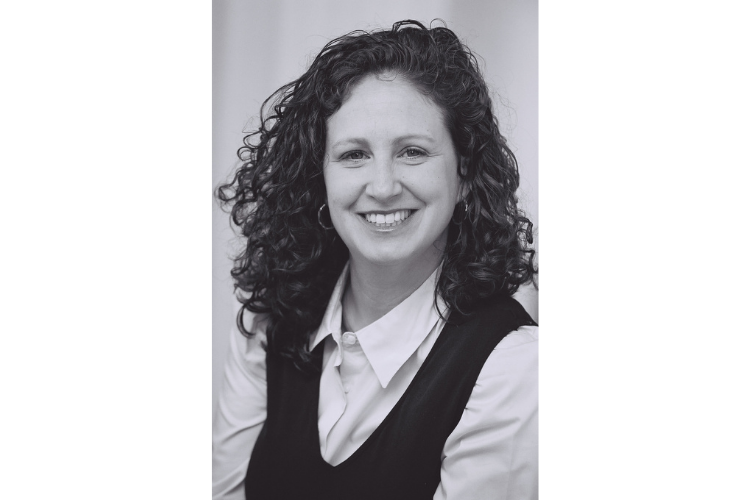 On Thursday, November 11th, 2021, the Tam Institute for Jewish Studies (TIJS) at Emory University featured lawyer, writer, and journalist Dahlia Lithwick as the speaker for this year's Rothschild Lecture, titled "The Demand for Justice: Ruth Bader Ginsburg and the Jewish Tradition." The program explored the life and jurisprudence of Justice Ginsburg through a Jewish lens, including how her religious upbringing and immigrant background shaped her constitutional worldview and philosophy of what America could and should be. Particular focus was given to Ginsburg's pathbreaking advocacy for gender equality, a topic especially relevant today as women's reproductive rights have re-emerged as a contentious legal issue on the Supreme Court's docket.
Lithwick is Senior Editor at Slate, Senior Fellow of the Shalom Hartman Institute's Kogod Research Center, and Lecturer at the University of Virginia School of Law, where she recently taught a course on the legacy of Justice Ginsburg. As a leading commentator on law, politics, and the Supreme Court, her work has appeared in the New YorkTimes, Harper's, The New Yorker, The WashingtonPost, The New Republic, and Commentary, and she is also the host of Amicus, Slate's award-winning biweekly podcast about the law and the Supreme Court. She is currently working on her third book, Lady Justice, an exploration of women and the law in the current political climate, which will be published by Penguin.
This free online lecture took place via Zoom, and  you may find a link to the recording of Lithwick's presentation at the bottom of this page.
The Rothschild Lecture was established in 2007 to honor the late Rabbi Jacob M. Rothschild (1911-1973), the spiritual leader of Atlanta's Hebrew Benevolent Congregation ("The Temple"), and a voice for social change in the city and throughout the South. Each year a guest scholar memorializes Rothschild with a lecture on a topic relevant to his life and work, such as Jewish ethics, Jewish social movements, modern Judaism, or southern Jewish history.
Emory's TIJS is one of the leading research and teaching institutions for Jewish Studies in the U.S. South. Bringing together scholars and students from a number of different departments and programs, TIJS awards an undergraduate major and minor and provides support for doctoral-level work. In addition to the Rothschild Lecture, the Institute also sponsors the annual Tenenbaum Family Lecture in Judaic Studies and many other events designed to share the insights of Jewish Studies with a broad public audience on campus, in Atlanta, and beyond.
To learn more about the TIJS or to make a donation supporting our activities, please visit our website at: www.js.emory.edu.
Watch the Nov. 11th Rothschild Lecture here: https://www.youtube.com/watch?v=Yr6Qs_Ki-ww