Main content
2022 Rothschild Lecture Features George J. Sánchez on Creating Multiracialism in Los Angeles
---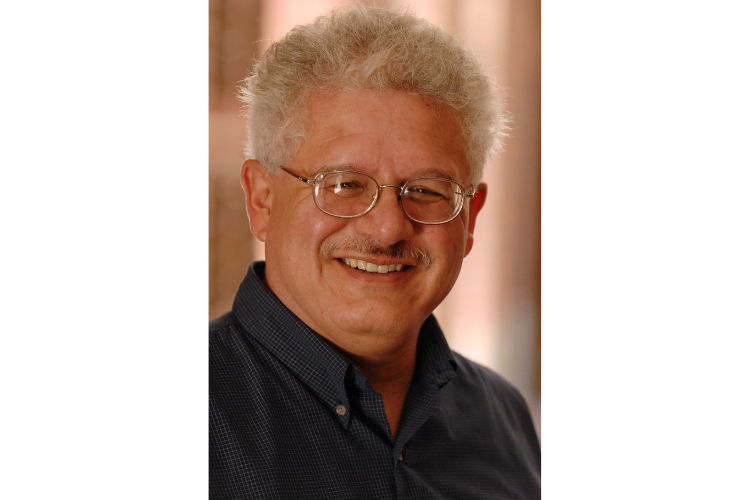 On Monday, November 7th at 7:30 pm, the Tam Institute for Jewish Studies (TIJS) featured Prof. George J. Sánchez of the University of Southern California (USC) as the speaker for the 2022 Rothschild Lecture, which was titled "'What's Good for Boyle Heights is Good for the Jews': Creating Multiracialism in East Los Angeles During the 1950s." This lecture discussed the creation of a multicultural radicalism in the Boyle Heights neighborhood of East Los Angeles during the 1950s. This new relationship between the Jewish and Mexican American communities took place during an exodus of Jews to Southern California's white suburbs after World War II, while leftists of all races sought refuge in Boyle Heights to escape the growing influence of McCarthyism.
"We are very excited to host Prof. Sánchez at Emory through the Tam Institute," said Judith London Evans Director Miriam Udel prior to the event. "His book offers a rich, nuanced portrait of Jewish immigrants' and their descendants' role in developing the vibrant, multi-ethnic neighborhood of Boyle Heights. His work sensitively portrays the tension between Jewish participation in broader social struggles and the desire of many to preserve a distinctive culture and identity."
Dr. Sánchez is Professor of American Studies & Ethnicity and History at the University of Southern California. His academic work focuses on both historical and contemporary topics of race, gender, ethnicity, labor, and immigration. He is Past President of the American Studies Association in 2001-02 and is one of the co-editors of the book series, "American Crossroads: New Works in Ethnic Studies," from the University of California Press. He currently serves as Director of the Center for Diversity and Democracy at USC, which focuses on issues of racial and ethnic diversity in higher education and issues of civic engagement.
This free in-person lecture took place on campus in the Oxford Presentation Room located in the Oxford Road Building.
The Rothschild Lecture was established in 2007 to honor the late Rabbi Jacob M. Rothschild (1911-1973), the spiritual leader of Atlanta's Hebrew Benevolent Congregation ("The Temple"), and a voice for social change in the city and throughout the South. Each year a guest scholar memorializes Rothschild with a lecture on a topic relevant to his life and work, such as Jewish ethics, Jewish social movements, modern Judaism, or southern Jewish history.
To learn more about the TIJS or to make a donation supporting our activities, please visit our website at: www.js.emory.edu.
Watch the November 7th Rothschild Lecture here: https://youtu.be/1acvPEaAr84