Main content
Q&A with Visiting Assistant Professor Alicja Podbielska
---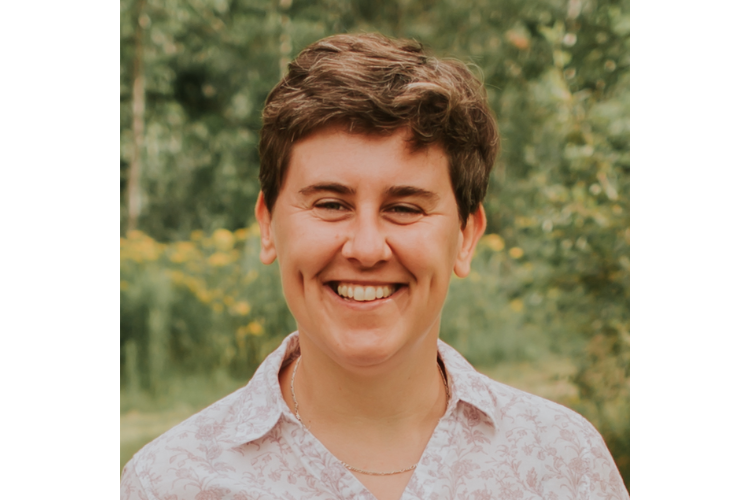 In the fall of 2022, Emory's Tam Institute for Jewish Studies and the Department of Religion welcome Dr. Alicja Podbielska as a Visiting Assistant Professor in Holocaust and Antisemitism Studies for a three-year appointment. Dr. Podbielska completed her doctoral studies at Clark University in 2021, followed by a fellowship at Yale University. Her research focuses on the Holocaust, Polish-Jewish history, and cultural memory. A native of Poland, she studied in Germany and Israel before coming to the US. Her professional experiences, driven by keen interest in public history, include working at the Anne Frank House in Amsterdam and the Museum of Jewish Heritage in New York. She is the recipient of many grants and research fellowships.
What are your primary areas of research? When and how did you first become interested in these particular areas?
My main fields of study are the Holocaust, Polish-Jewish history, and politics of memory. Growing up in a small town in Poland, I barely learned about the Holocaust in school (things have changed since then), but the traces of Jewish history were everywhere, hidden in plain view. My favorite place in town, the local library, used to be a synagogue but no one was talking about it. That intrigued me and started a long journey of exploration.
My doctoral work focused on representations of help given by non-Jews to Jews in Poland during the Holocaust. While interviewing the eldest community members in rural Poland about their memories of the war, I was shocked to discover that they did not consider rescuers to be heroes. That led me to look more critically at the official public discourse about the "Righteous among the Nations in Poland." My current project explores the underappreciated multitude of ways in which Jews helped each other to survive in Nazi-occupied Poland.
What sort of courses are you most excited to offer at Emory?
I'm very much looking forward to offering courses that explore the history of the Holocaust through lenses that are critically important for our societies today: gender and sexuality, refugees and forced displacement, and public reckoning with legacies of discrimination and violence. I believe teaching should be "site-specific" so I'm excited to incorporate explorations of Atlanta history and memory sites into my course. To start, I'm taking my students to the Breman Museum and the Greenwood Cemetery's Holocaust Memorial.
What is your teaching philosophy? What do you hope students will appreciate most when taking one of your classes?
 I hope the students will appreciate the opportunity to develop a historical comprehension of the events that are constantly referred to in American public life, yet often in an oversimplified or misinformed way. In the classroom, we hone those skills through analysis of diverse primary sources, situating them in broad social and cultural contexts, as well as a critical engagement with different interpretations of the past. I strive to engage students in active learning through peer teaching, games, and learning by doing.
What attracted you to seek out a position at Emory?
I was drawn to Emory's international renown in furthering the field of Jewish and Holocaust studies and its public-facing profile of scholarship.
What other kinds of activities do you enjoy? If you had an extra day in the week, how would you spend that time?
I love biking (that includes commuting to work), hiking, and visiting museums. I have never lived in the South before and I can't wait to explore the region's nature, history, and culture. As it happens, my favorite music genres are jazz and country, and I'm very partial to barbecue. I'm also looking forward to getting to know Atlanta's queer community and perhaps hosting my famed trivia night. So sign me up for that extra day in the week!  
Published 9/14/22