Main content
2019 Rothschild Lecture examines Harvey Milk through a Jewish Lens
---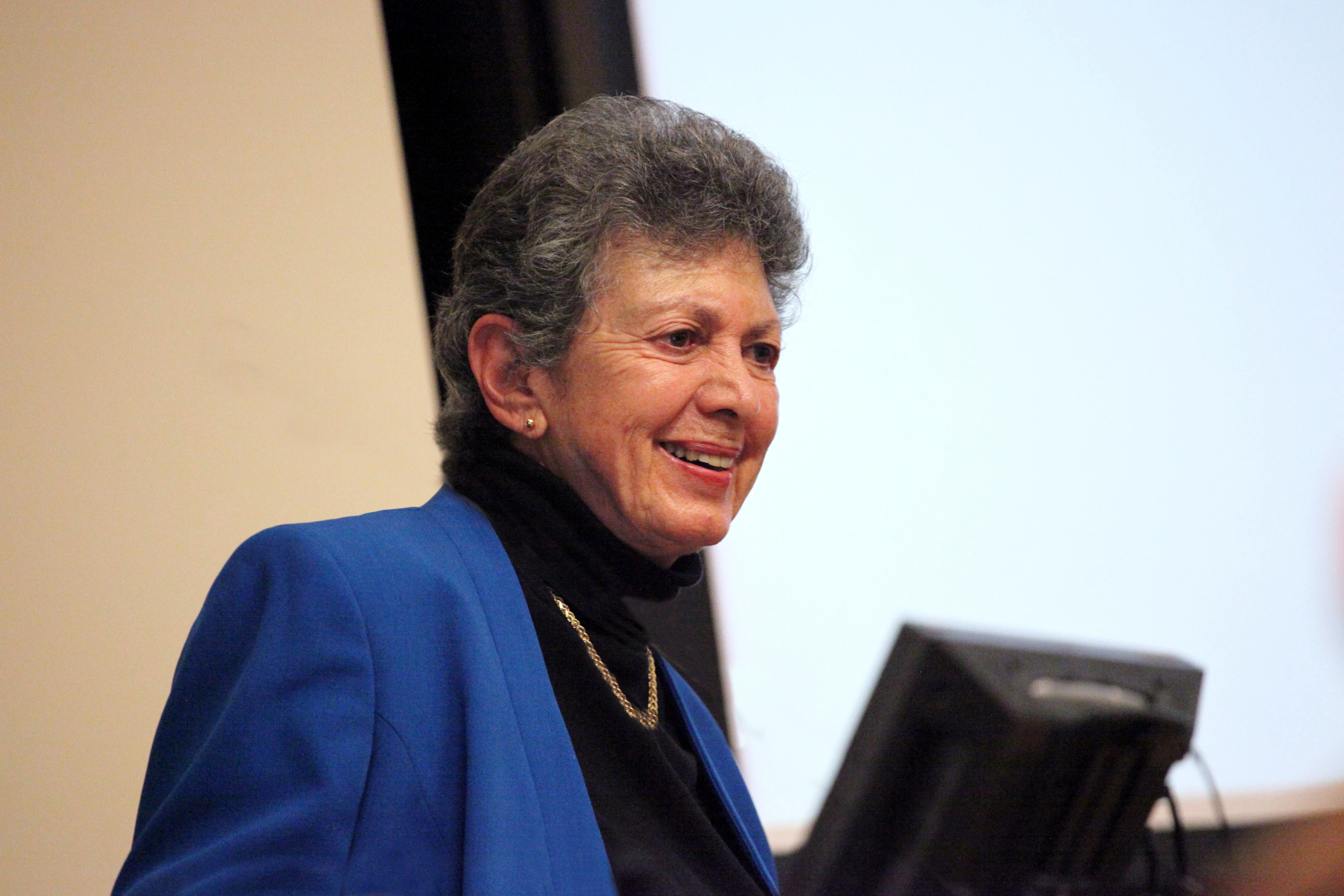 On Monday, November 18th, 2019, Dr. Lillian Faderman, an internationally-known scholar of ethnic and LGBTQ history and literature, delivered Emory's 11th Annual Jacob M. Rothschild Lecture. The topic, "Harvey Milk through a Jewish Lens," was inspired by her most recent book, Harvey Milk: His Lives and Death, part of Yale University Press Jewish Lives series. Faderman presented Milk's life "warts and all," framing her lecture with vital questions such as: what was Harvey Milk's relationship with his heritage? How did his Jewish upbringing influence his political life? What role did his assassination play in mythologizing Milk?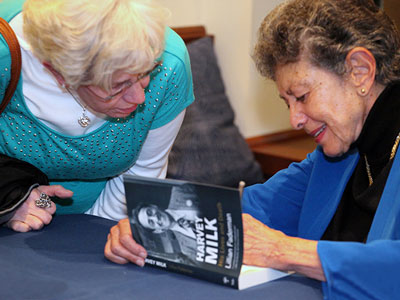 Faderman traced Milk's Jewish identity from childhood to adulthood. His grandfather, who helped found the first synagogue in Woodmere, New York, was passionate about social justice and tolerant of difference. In addition to exploring Harvey's relationship with his family, Faderman's exhaustive research unearthed several amusing anecdotes from his childhood that foreshadowed his love of the spotlight. Audience members laughed when she related the story of the raffles held at the local theater, which Harvey loved to win—not for the prizes, but instead for the opportunity to run onstage and take several bows. 
Faderman pointed out the ways in which Harvey both connected with and disconnected from his Jewish heritage throughout his life. Harvey referred to himself as a "New York Jew" and loved traditionally Jewish food, but didn't consider himself religious. He made reference to the Holocaust in a number of his speeches, imploring his listeners to not ignore evil and injustice. Milk disliked organized religion, but attended High Holy Day services shortly before his death. 
At the conclusion of her lecture, audience members asked Faderman questions about Milk, such as his positions on outing (Harvey was guilty of outing others without their permission) and Israel (Faderman categorized him as a Zionist). 
Faderman's lecture illuminated an aspect of Harvey Milk's life not often examined by scholars: a relationship with Judaism and Jewishness that was as complex as the man himself. 
Photos by Myron McGhee.