Main content
Yeglin Explores Hebrew Literature's Encounters with Many Cultures and Eras
---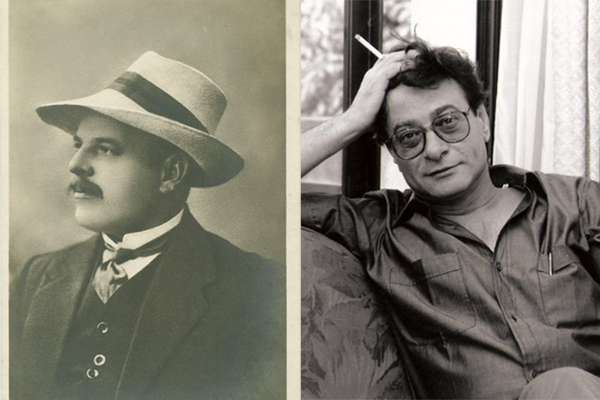 Though Professor Ofra Yeglin eventually earned both her MA and PhD in Hebrew literature from Tel-Aviv University, when she first began her bachelor's degree, she concentrated on studying law. "It was not a language I understood," she says, and after taking elective courses in literature and working as a teaching assistant to a professor of poetry, she found her lifelong passion in modern Hebrew literature. Prof. Yeglin joined Emory's department of Middle Eastern and South Asian Studies in 2004, and she is also a member of the Tam Institute for Jewish Studies' core faculty. She currently teaches at the nexus of the two units, specifically through her course, "The Literature of the Palestinian-Israeli Conflict."
Offered every fall, the class typically fills up and sometimes even has a waitlist. Yeglin says most of her students enter the course without much knowledge of the conflict but have their interest piqued by how often the subject appears in the news. To give students the proper context of the two national identities and their claim of belonging to the same land, she begins in the late 19th century in Eastern Europe, specifically in an area known as the Jewish Pale of Settlement. Students are first introduced to the stories "Shem and Japheth on the Train," a depiction of deportation of Jews from Prussia during the 1880s, by Mendele Mocher Sforim, and "Bread of Sacrifice", a depiction of a later deportation of Palestinians from Haifa during the 1948 War. The course continues into the twentieth century, encompassing prose and poetry created by Jews and Arabs up through the 1970s, as well as other course materials such as declarations of statehood issued by each nation (Israel, 1948; PLO-Palestine, 1988), national anthems, and articles to provide a well-rounded understanding of the conflict.
While the curriculum may end there, Yeglin also creates space for students to engage with current events. They submit a weekly journal from a news source of their own choosing to the online discussion board, to which Yeglin responds. Students are also given the opportunity to dialogue with each other about their journals every Monday. "I treat literature in this case as a testimonial tool," Yeglin says, which students can use to critically examine the conflict, past and present. By the end of the course, students will build an understanding of the cultural dimensions of the ongoing Palestinian-Israeli conflict as well as develop critical reading skills, a competence they can take with them throughout their college experience and to all other areas of humanistic inquiry.
Prof. Yeglin brings to her teaching the experience of a scholar who has delved into the lives and works of some of the most interesting and important figures in modern Hebrew literature, with a special focus on poets. She is the author of a widely acclaimed study of the poetry of Lea Goldberg, Perhaps with Different Eyes: Modern Classicism and Classical Modernism in Lea Goldberg's Poetry (Tel-Aviv University Press, 2002; in Hebrew), Love and Gold Poems: The Sonnets of Lea Goldberg (Sifriat Poalim-Hakibbutz Hameuchad Publishers Ltd., 2008; in Hebrew), and Restless Shards: The Sources of Abba Kovner's Poetics (Sifriat Poalim-Hakibbutz Hameuchad Publishers Ltd., 2015; in Hebrew).
Recently, Yeglin was approached by Oxford University Press to create a comprehensive entry on modern Hebrew poetry for Oxford Bibliographies online, which offers research guides created by scholarly experts on a multitude of topics. For her article, Yeglin describes ten poetic generations spanning 1898-2015, moving geographically from Eastern Europe to Manhattan, to Ottoman Palestine, to British Mandate Palestine, to modern Israel. The entry describes the works of over 165 individual poets, and more than 100 scholarly books and articles are cited, described, and reviewed in this hybrid annotated bibliography-encyclopedia entry.
Published 8/1/2021