Main content
Archived Experience: Poland Study Abroad - May 2023
---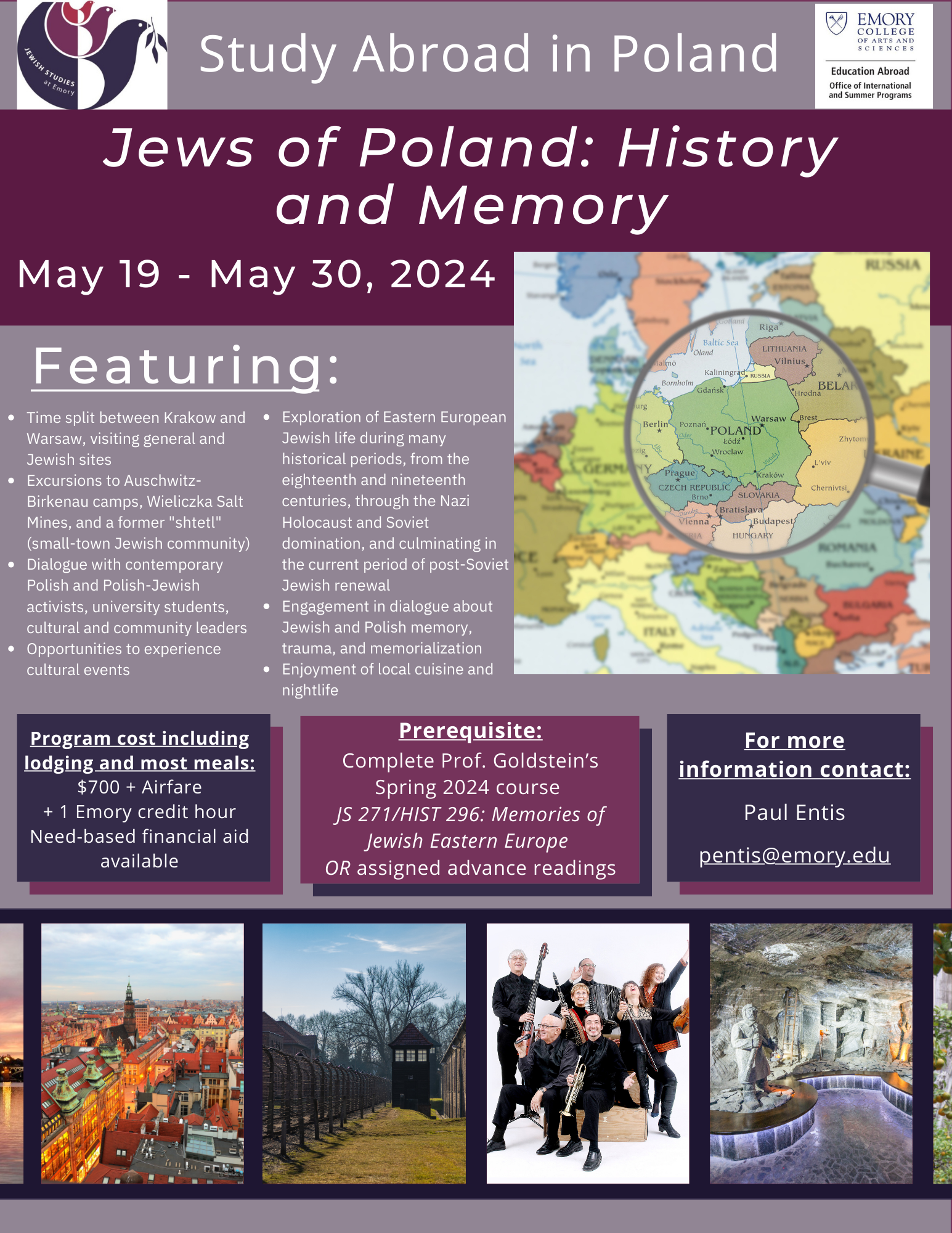 TIJS is excited to partner with the Taube Center for Jewish Life & Learning Foundation to offer students the study abroad experience of a lifetime: a ten-day, 1-credit, summer study abroad program in Poland, which will take place May 14 - May 23, 2023.  To that end, this experience will feature:
Excursions to Krakow, Warsaw (including the former Ghetto), Auschwitz-Birkenau, Wieliczka Salt Mines, and more
Hands-on service opportunities, including cemetery restoration
Dialogue with Polish activists and university students
Experiencing klezmer musical traditions
Exploration of Jewish life under Nazi occupation and Soviet domination, post-Soviet Jewish renewal, and current Polish-Jewish work with Ukrainian refugees
Engagement in dialogue about national memory, trauma, and memorialization
Enjoyment of local cuisine and nightlife
The Taube Center for Jewish Life & Learning Foundation, established in 2009, is dedicated to enriching Jewish life in Poland and to connecting people from around the globe with Eastern European history and heritage. The center's programs engage visitors in the exploration of a nuanced history, conflicting narratives, the role and place of memory and memorialization, traumas, and legacies. Significant components of the heritage tour education programs include a focus on individual and communal responsibility, the challenge and morality of preservation and restoration, and encounters with contemporary Jewish Poland.
Prerequisites/Registration
Program Cost
$300 program fee, $75 application fee, airfare, 1 Emory credit hour, and personal expenses/meals
Review the "Finances" tab on the OISP page for more details.
Need-based financial aid and scholarships are available.
The program fee includes:
3-star accommodation based on double occupancy

Ground transportation for organized programming

Private guiding services

Private meetings with community leaders and organizational representatives 

Entrance fees, passes, and tickets for all organized programming

Most meals (a handful will be on your own)
The program fee does not include:
Airfare

Personal expenses

Alcoholic beverages

Cancellation of flights, loss of baggage

Pre-and post-program accommodation or other arrangements